The first demonstration was successfully held on Friday, April 16 at Camp Courtney. A USMC bus picked up the ladies at 9:00 A.M. and transported them to the base. A short practice was held between 9:30 and 10:30 A.M. at the base Gymnasium. Shortly there after the gymnasium filled up and the demonstration began. The USMCMA division performed a 20-minute demonstration first. This was then followed by the Women's Friendship Tour's demonstration was narrated and lead by Peggy Hess, the Tour's developer. Both groups then enjoyed about 15 minutes of joint training, question and answers and a photo op time.
At 11:30 both groups enjoyed a buffet lunch at the Tengan Castle Restaurant on Camp Courtney Marine Base. At the luncheon, speeches were given and pictures were taken. During this time individual presentations were made to Mr. Jack Summers and Peggy Hess. Presented to them was a certificate of Appreciation from the United States Marine Corps Martial Arts Program Far East. Also presented to them were a small packet of sand from the shores of Iwo Jima as well as the personal medallion/coin of Brigadier General Glueck. Later each woman also received a Certificate of Appreciation and a packet of sand.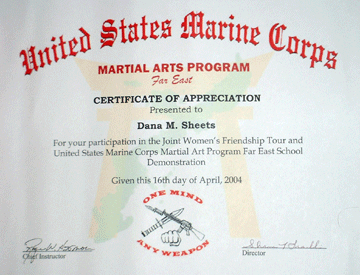 Quoted from the Okinawa Marine newspaper… 'With amazing precision in each demonstration, the women appeared as if they had been training together for years!"
Shigeru Takamiyagi, Toshio Higa, Hiroshi Inada and Hirokuni Yamashiro Senseis were in attendance. Also present was Brigadier General Kenneth J. Glueck. He is the Commanding General for the 3d Marine Expeditionary Brigade and the Deputy Commanding General for the III Marine Expeditionary Force. The Commander of the Japanese Army along with other Japanese Army officials was also present. He was flown in by helicopter for the demonstration.
On Saturday, April 24, 2004 from 7:00 - 7:30 P.M., the second joint demonstration, "The International Martial Arts Festival of Women" for cultural exchange and friendship, was held at the Ashibina Theater in Okinawa City. It was performed in front of a standing room only crowd.
The audience also enjoyed performances in women's Kobudo as well as cultural music and dancing. A commemorative booklet written in Japanese as well as English and containing the program as well as speeches and letters from Keiichi INAMINE, Governor of Okinawa Prefecture, Thomas G. REICH, U.S.Consul General, Robert R. BLACKMAN, Lieutenant General U.S.Marine Corps, Masakazu NAKASONE, Okinawa City Mayor, Masaru Matsudo, President of Okinawa City International Association, Hiroshi INADA, President of Okinawa KarateDo Association, and Peggy Hess, the Tour Group Representative were given out to all who were in attendance.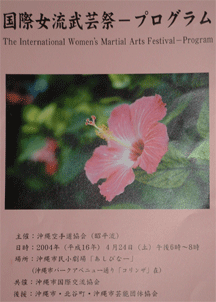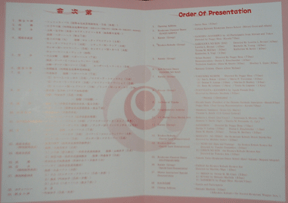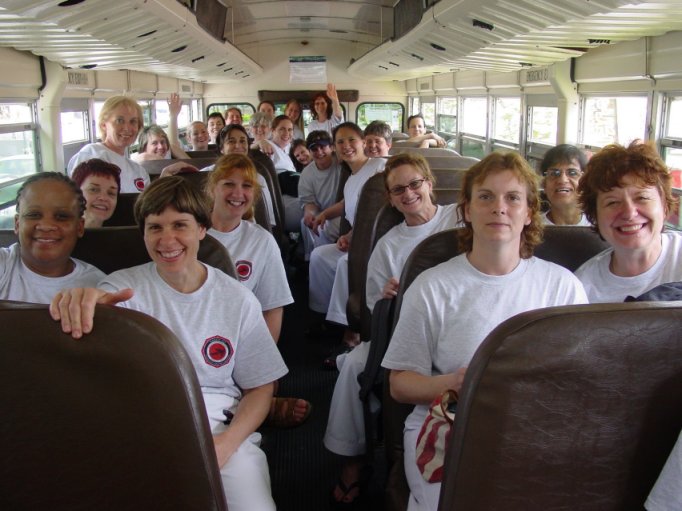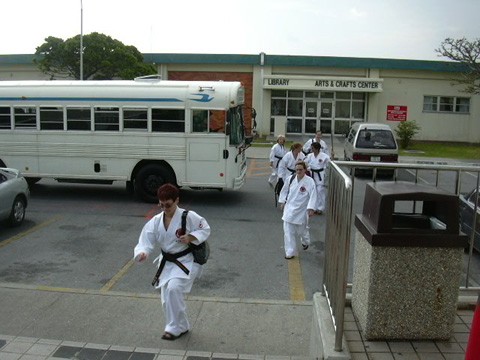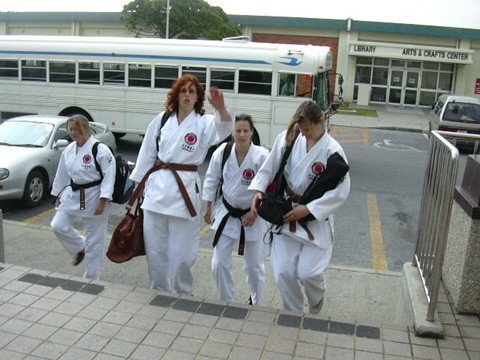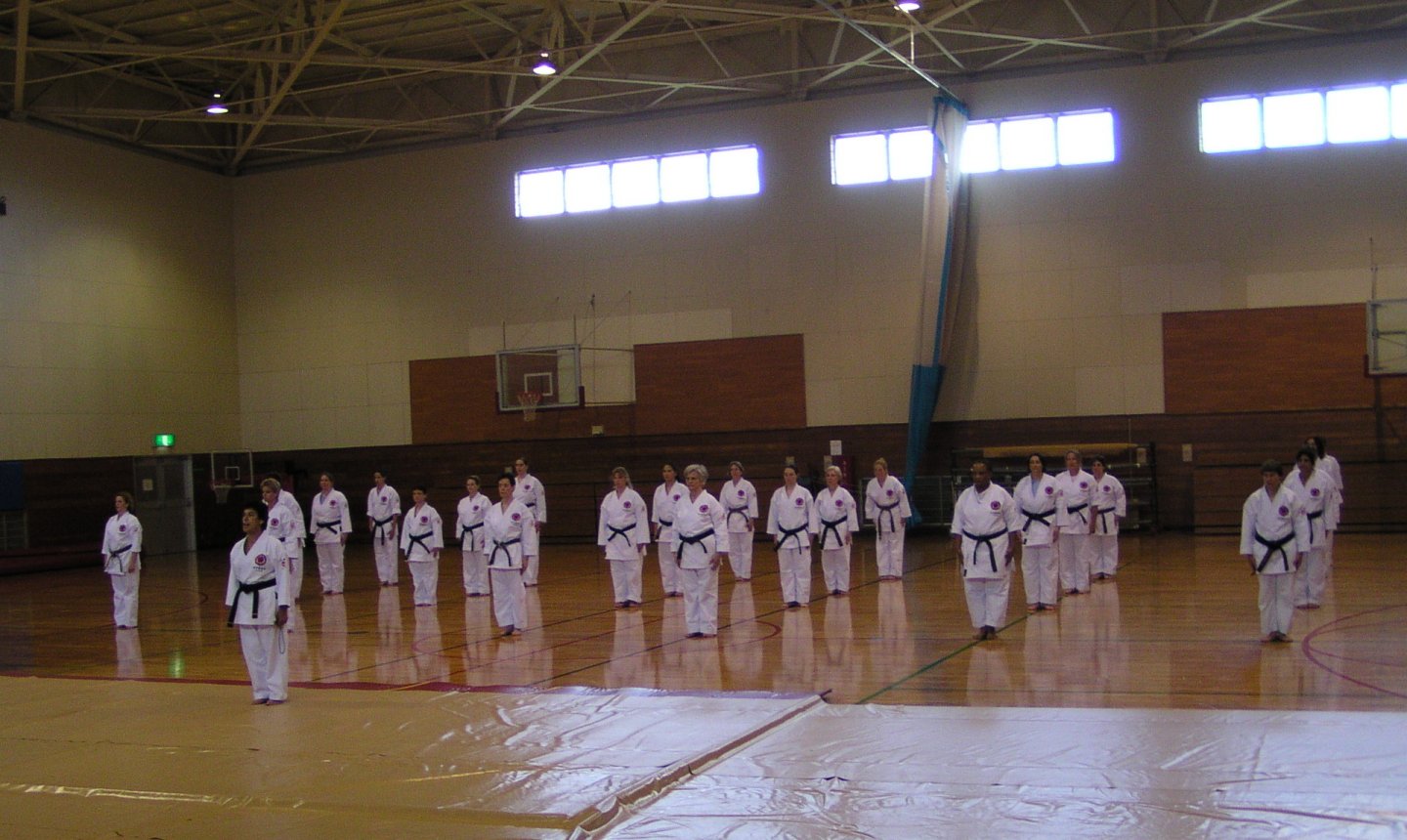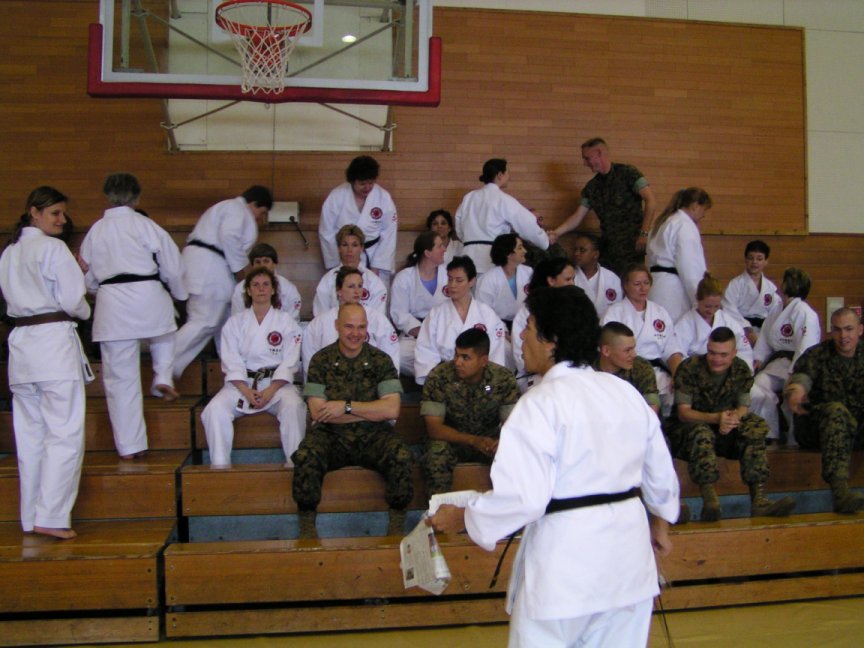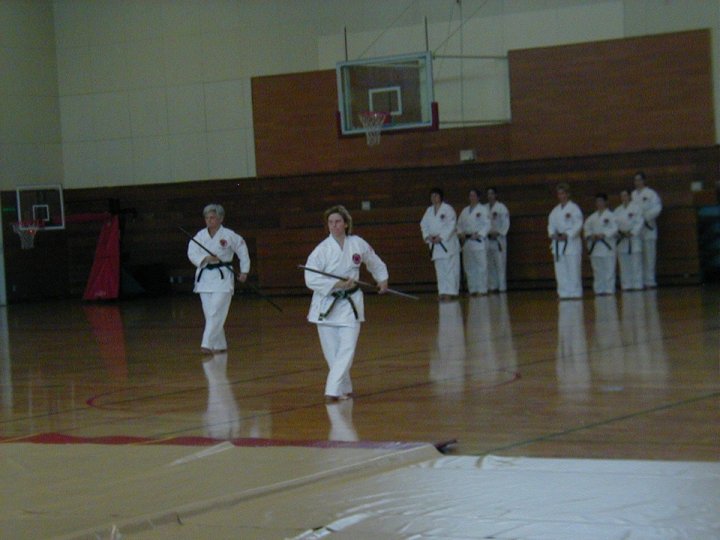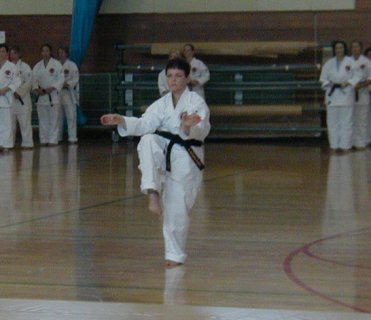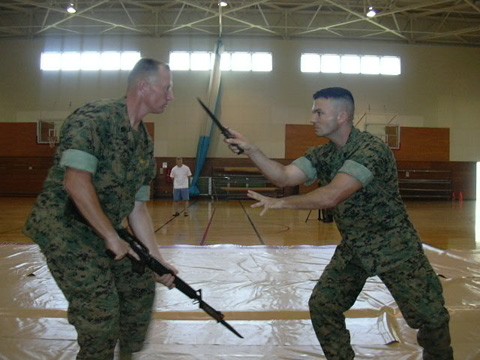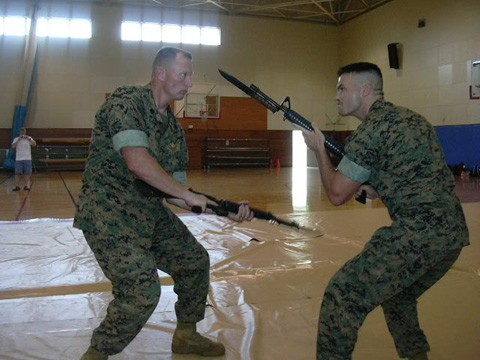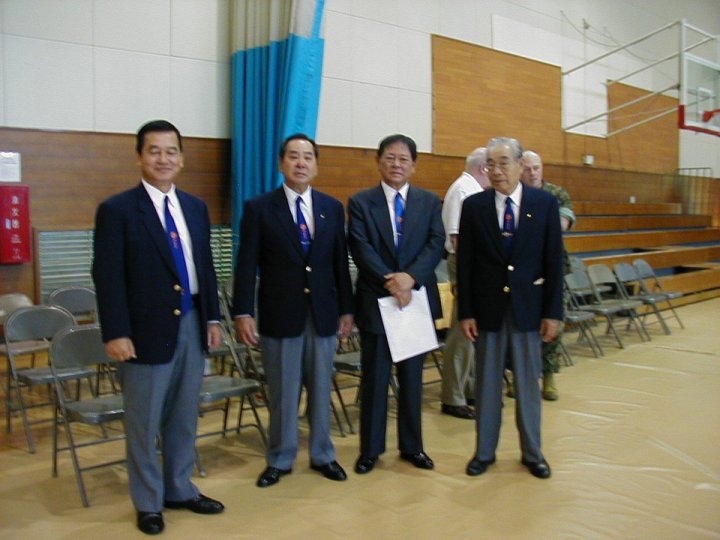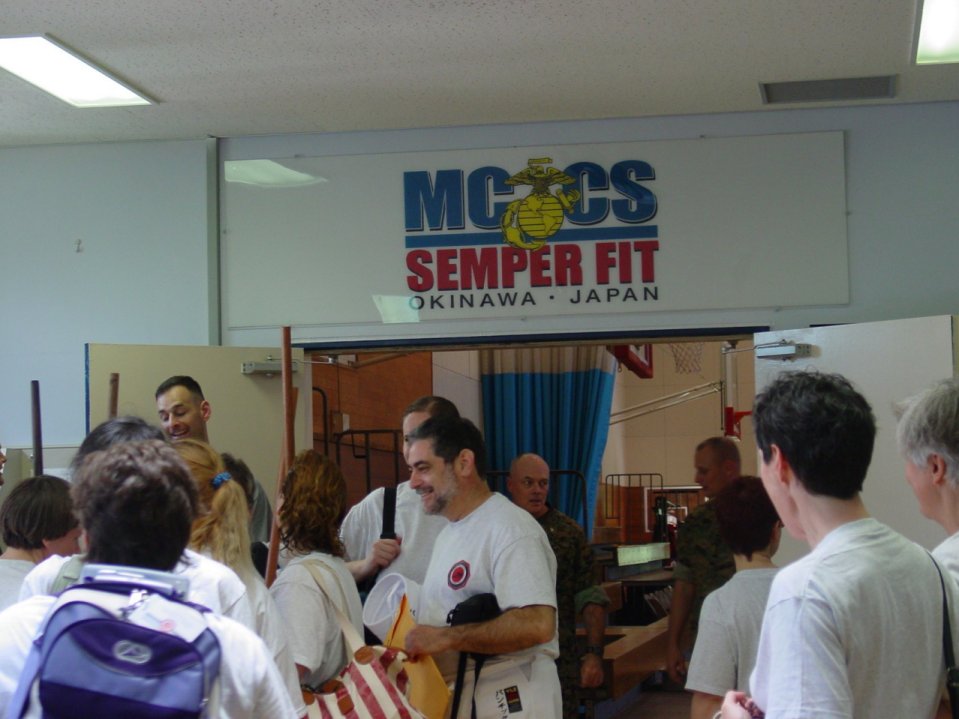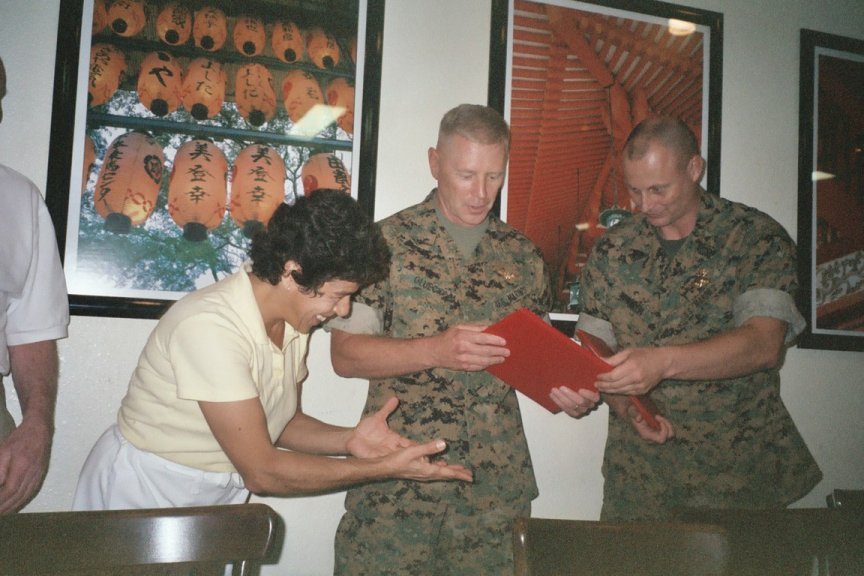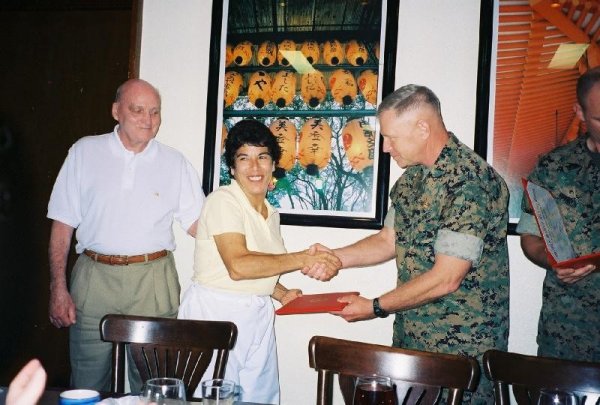 Meeting at Okikukai Headquarters with Msgt Shane Franklin - April 2003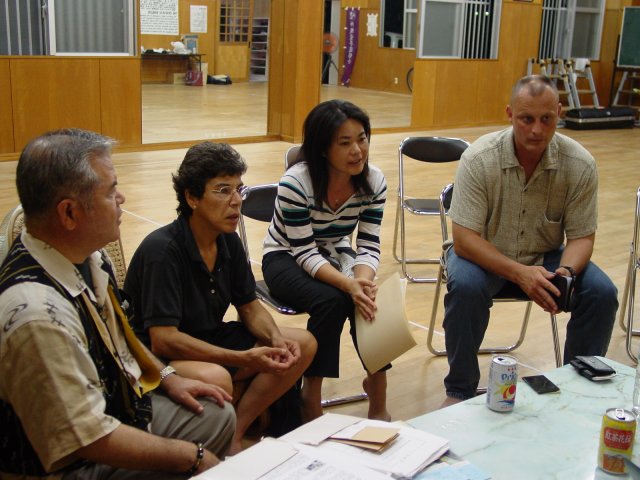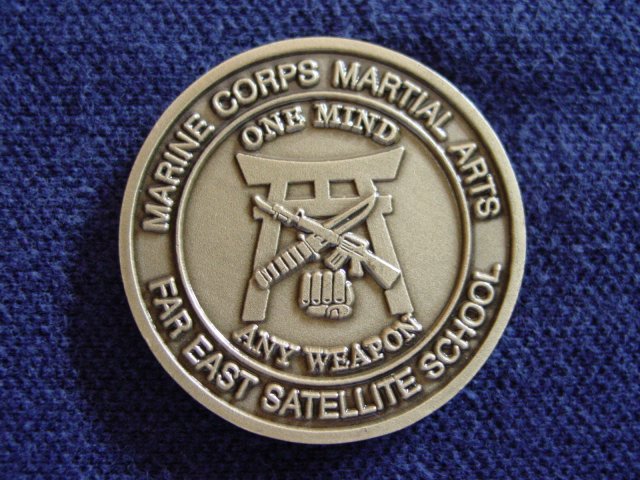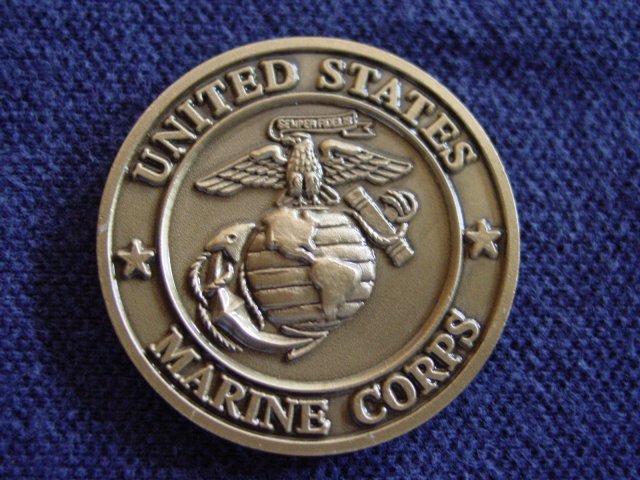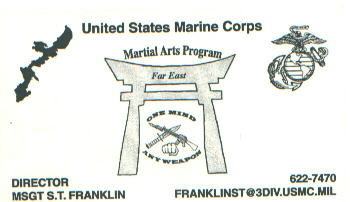 Marine Corps Martial Arts Program